Surrounded by Georgian architecture, winding streets and Roman Ruins, it's no surprise that Bath's history is full of tales of ghostly sightings and paranormal tales. With Halloween just around the corner find out about the local legends that haunt this beautiful city – if you dare?
Sally in the Wood
Our journey begins with a road that cuts through Brown's Folly woodland, running towards Bathford, named 'Sally in the Wood'. Legend has it that the birds don't make a sound, and Sally haunts the woods at night, venturing out from between the trees on the unlit stretch of road causing fatal crashes.
There are several versions of the story of Sally. The first, and perhaps most chilling, is the tale of a young gypsy girl being kept prisoner in the nearby tower in Brown's Folly, deprived of food and water before being murdered in the woods. Passers-by have reported hearing crying sounds coming from the tower ever since.
The second tells the legend of a couple that were driving along the road one night, when they suddenly hit something that had ran out the woods. When they got out of the car to inspect the accident, they found they had knocked down a girl dressed all in white. It's said Sally has been haunting the same spot ever since, attempting to get her revenge.   
The final story combines supernatural elements with factual evidence. It relates to a woman named Sarah Webb, who was baptised in the nearby village of Monkton Farleigh in 1724.  Sarah, who was affectionally known as Sally, married a local gamekeeper, John Gibson. Upon his death, Sally was unfortunately evicted from their cottage and moved into a small gamekeeper's hut in the nearby woods where she lived until she was 100 years old. Once she had died the bailiff who burned down her hut said that he saw something on a broomstick fly out the chimney. Residents recalled memories of 'Old Sally', the witch who sold drinks to passers-by at the side of the newly built road. Rumour has it that she would ask local carters to fetch some shopping for her, if they forgot or refused, often things would go terribly wrong for them.
Whatever the origin of Sally was, there is no doubt that her name lives on in this eerie stretch of road, still trying to reap her revenge on those that mistreated her.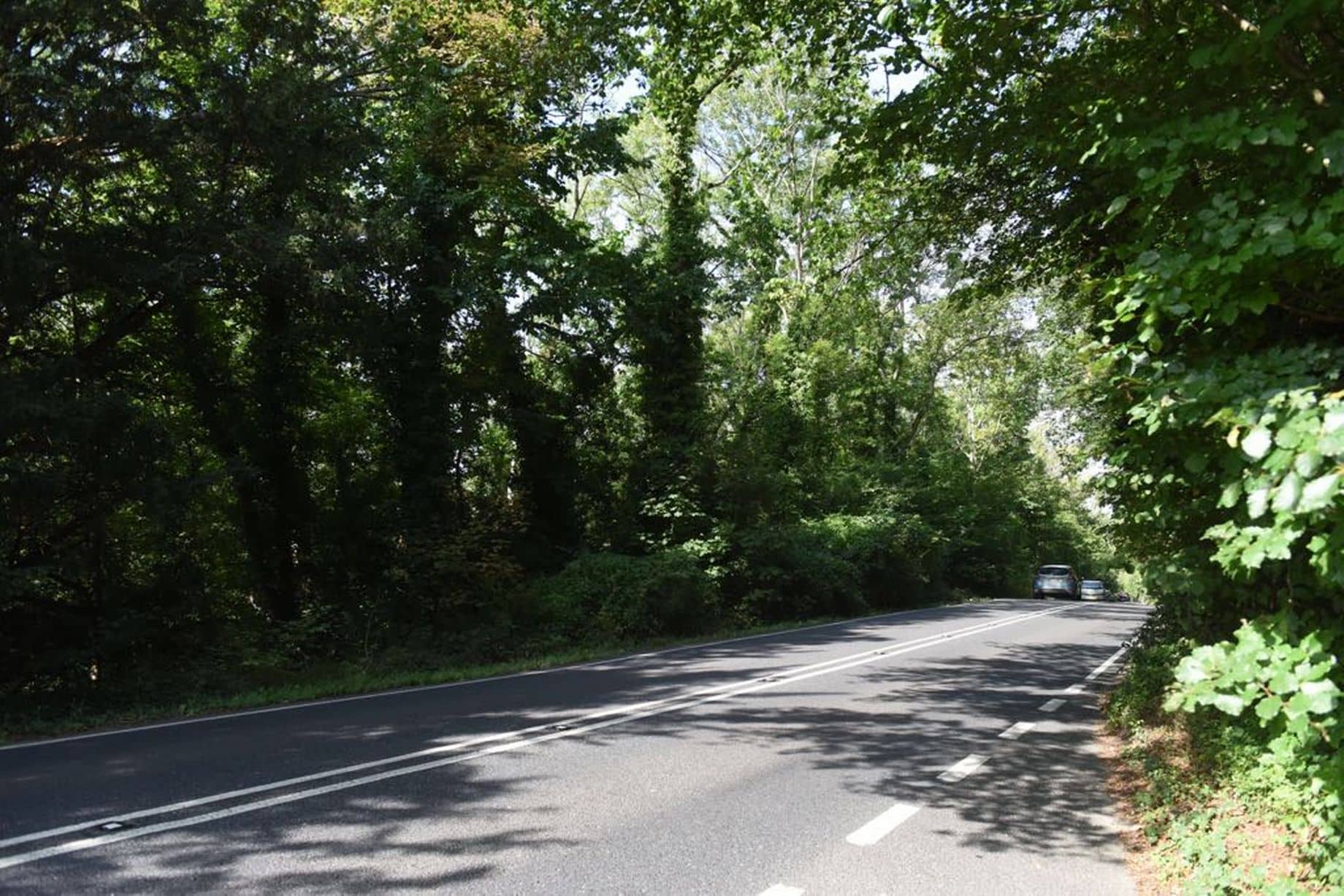 Theatre Royal and The Garrick's Head
Many theatres seem to pick up some sort of otherworldly myth, but it has been said that the Theatre Royal is the most haunted in Britain. Sat next door is the Garrick's Head pub, these two venues seem to share the paranormal phenomena that haunt them.
The most notorious spectre is the Grey Lady – Often seen in the top left-hand box of the theatre facing the stage, dressed in 18th century evening wear with feathers in her hair. Her appearance is usually accompanied by the smell of Jasmine, and leaves the seer feeling depressed. Legend has it that the Grey Lady fell madly in love with an actor at the theatre and hung herself from a door in The Garrick's Head, when her love went unrequited. If local stories are to be believed, in the Garrick's Head a mysterious red stain appears upon the floor in the same place year after year – blood of the Grey Lady perhaps?
Another anomaly to haunt the Theatre is the Butterfly phenomenon. Reg Maddox was the former producer and manager who ran the Theatre for many years. During the 1948 show of 'Little Red Riding Hood', a butterfly backdrop was used, and during rehearsals a dead butterfly was found on stage. Shortly after, Reg Maddox died unexpectedly of a heart attack. Following this the butterfly backdrop was withdrawn, seen as a bad omen and was not used again until a live butterfly was seen fluttering around backstage. Ever since, the same butterfly backdrop has hung out of sight to the audience as a sign of a successful show. A tortoiseshell butterfly has often been seen, out of season, outside of the Theatre. Finally, in this mysterious tale, a wooden box was found in a store cupboard, which when opened six tortoiseshell butterflies flew out of. Inside the box was a photograph of…Reg Maddox!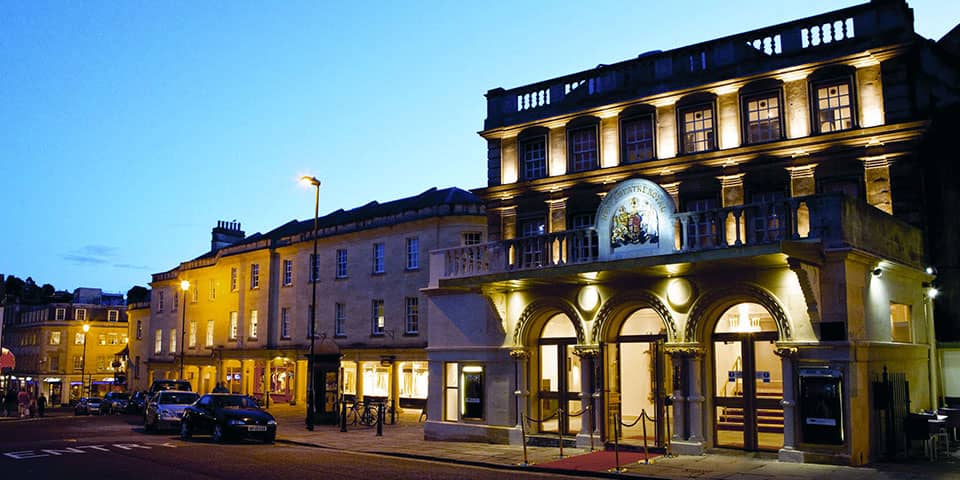 Strada Restaurant
Strada Restaurant, previously known as Popjoy's, was named after 'King of Bath', Richard Beau Nash's lover Juliana Popjoy. This was the last home of socialite Beau Nash before he died in 1761. Distraught following his death, Juliana left her home in Bath and lived out the remainder of her days in a hollowed out Oak tree, growing plants and herbs for a living, until she eventually died on a doorstep, with some saying it was the doorstop of her former home. It is said that Juliana's ghost remains, dressed in evening robes, jewellery and perfume, these days transforms into a wizened old lady to try and scare people out of her house.
There is also a second ghost to roam the restaurant, a more modern woman dressed in 1960's attire. Diners have been fooled thinking she is a perfectly normal woman, that is, until she vanishes in front of their eyes.
The Royal Crescent
This ghostly tale starts off as a love story between classical singer Elizabeth Linley and playwright and politician Richard Brinsley Sheridan.  Elizabeth was born in Bath in 1754 and travelled the country with her family, singing. Not only was Elizabeth a talented Soprano but was also the so called 'Beauty of Bath'.  She had many admirers, the most persistent of which was Captain Thomas Mathews, who constantly harassed her, trying to force her to be his lover. Elizabeth, however, was not interested, and it was at this point she met Richard Brinsley Sheridan.
Sheridan was born in Ireland in 1751 and moved to Bath in 1770. He got to know Elizabeth, who was friends with his sister, and quickly became her confidant. One evening in March 1772, Elizabeth was at home at Number 11, Royal Crescent, and under the cover of darkness snuck out to meet Sheridan who was waiting for her in the horse-drawn carriage outside. From there they journeyed to France where they secretly eloped, at the time they were both underage and didn't have their parents' consent, so they swore to keep it a secret.
Once back in Bath Captain Mathews challenged Sheridan to a duel, Sheridan was victorious and went to Elizabeth's father to officially ask for her hand in marriage but was denied and they were banned from speaking to each other. This spurred Captain Mathews to confront Sheridan again, resulting in another duel, which this time Sheridan lost; however, his life was saved by a miniature of Elizabeth that he carried in his breast pocket.
Eventually, once they had both come of age, after much persistence from Sheridan, and Elizabeth threatening suicide, her father agreed that Elizabeth and Sheridan could marry.
There is no happy ending to this love story though, as they were both unfaithful throughout their marriage and at the age of 38 Elizabeth died from tuberculosis, with Sheridan living until he was 64. However, their spirits reunited, and they remain together in the afterlife, with the couple's ghosts' been caught haunting the Royal Crescent in a horse-drawn carriage, as they did the night they eloped.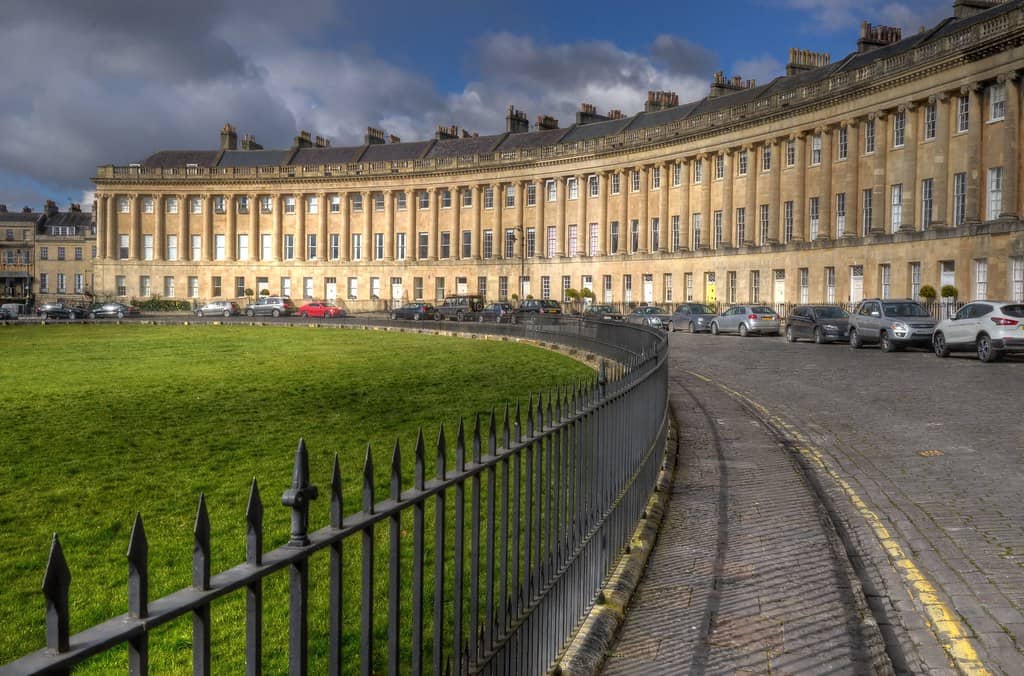 The Assembly Rooms and Saville Row
The Assembly rooms built in 1769, historically hosted royalty and fashionable bath society and is now a host to one of the most documented phantoms in the country, known as 'the man in the black hat'. Regularly seen in The Assembly Rooms and nearby Saville Row, the man in the black hat is a thin hunched figure, in a billowing black coat, reportedly looking sickly. People pass him in the street, as he silently passes them, then when they look round, he has vanished.
Those that work in the Assembly Rooms have experienced spooky sightings and unexplained occurrences, such as plugs being pulled out of the wall socket for no reason, and the ghostly figure of a stately lady floating serenely in the tearoom. The most frightening experience reported was that of a security guard who was sat in the ticket office in the early hours of the morning. The ticket office had 2 windows – one looking out into the street, the other internal window looking on to the corridor. The security guard had the unnerving feeling of being watched, so he looked out the window onto the external street – there was nothing there. Turning to look out the internal window he was greeted by the sight of a disembodied head of a man. He quickly radioed for assistance, and his colleague confirmed they were the only two in the building. Its unsurprising to say the security guard quit after that.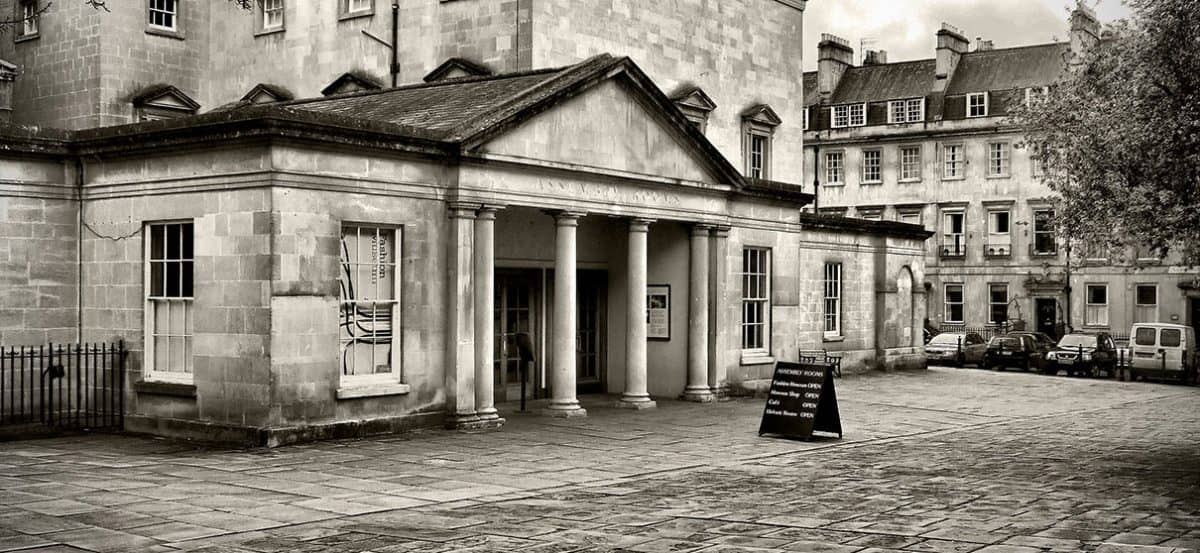 This concludes our paranormal investigation around the ancient city of Bath, if you are venturing out this Halloween, make sure you keep an eye out for any ghostly apparitions, and spiritual phenomena that may be wandering around, or you may be in for a scare! For more paranormal investigations read our blog post on the spookiest spots in Somerset by clicking here!