After most of us have been stuck in our homes for the last three months staring at the same four walls day in, day out, you may feel it is time for an interior change. However, changing your home décor can be a daunting prospect, especially when it comes to deciding on a colour. Many of us stick to the tried-and-tested neutrals out of fear of making a gaudy mistake. However, adding a splash of colour can be the most cost-effective way of making a space unique and fitting to your personality.
Just like music and art, colours can evoke certain emotions within us, and whilst we are living through a time where its not easy to control what's going on with the world, you can create a home where you feel comfortable and secure.  This is something to bear in mind when decorating your home.
I got a message from my Mum last week excitedly telling me she had finally chosen a new colour for the living room after approximately 11 months of deliberation.  She then went on to send me a photo of her 'new' living room colour, and it was pretty much exactly the same shade of blue as she had had for the past 17 years. My reaction to the newly designed room wasn't met with the enthusiastic adoration, my Mum was expecting. To me the living room looked the same as the blue living room I grew up in, but to Mum this was a bold new step in her 'shade of blue' interior design journey.
The reason I've told you this story, is because when selecting a colour, the best place to start is with colours that you like, rather than trying to follow the latest trends. Choose a colour that resonates with you and reflects your personality.
Whether you're a fan of minimal neutrals á la Kim K-W, or are a lover of bright bold prints, choosing the right colour can change the shape, size and feel of each room. Understanding the effects of colour will help you understand where they are best applied.
Red: The most intense colour that raises a room's energy level. A good choice for rooms where energy should be high, such as dining rooms, as it promotes social and lively feelings. Darker shades of red can add an elegant ambience but would not recommend for a bedroom.
Yellow: Captures the feeling of joy and uplifting sunshine, making it an excellent choice for kitchens. In halls and entries, yellow can feel expansive and welcoming, however it is not a good choice for a main colour scheme. Studies have shown large amounts of yellow can increase anxiety, stress, and anger.
Blue: Said to bring down blood pressure and slow the heart rate, which is why it is considered relaxing and calming. Warmer hues of blue such as periwinkle, are a perfect choice of colour for a bedroom.  In large rooms, with little natural light, blues can come across as unpleasantly cold, and darker blues can evoke feelings of sadness.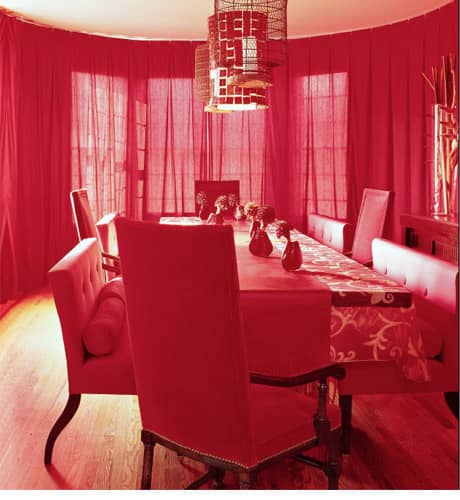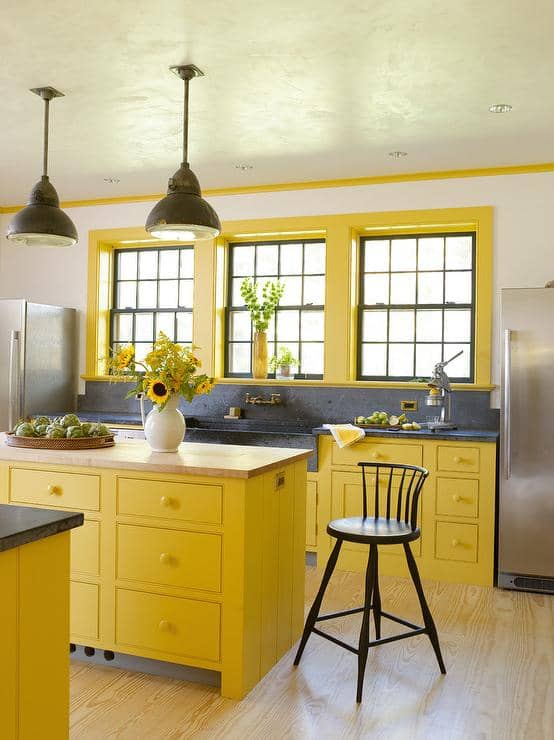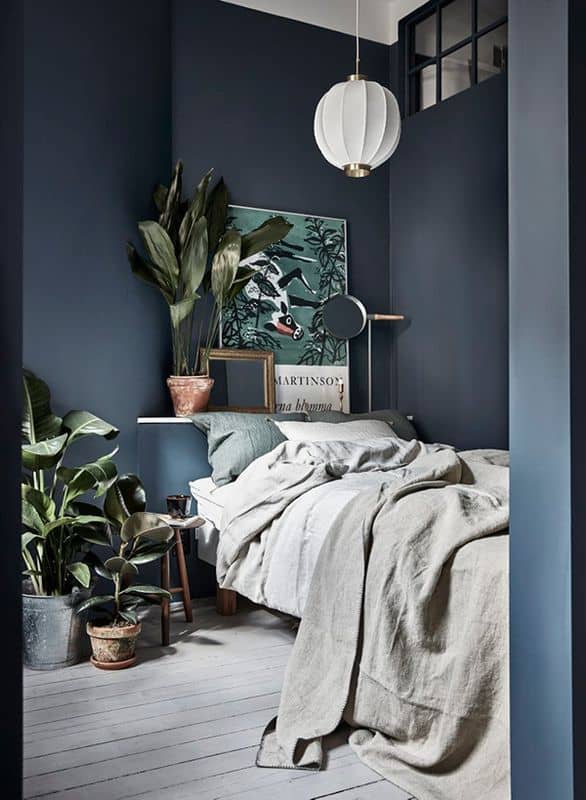 Green: Green suggests nature, balance, and harmony. Combining the calming quality of blue, and the cheerfulness of yellow, green is suited to almost any room of the house. Greens often have a soothing effect, but also have enough warmth to promote comfort, and can help stimulate focus and creativity.
Purple: Often associated as the colour of royalty, darker shades of purple add a touch of sophistication and luxury. Lighter versions of purple are calming and can bring the same restful quality as blue. Purple is a popular colour for children's rooms, with studies showing nearly 75% of pre-adolescent children choosing purple over any other colour.
Orange: Bright, fun, and energetic, oranges evoke feeling of excitement, a perfect colour choice for rooms where you need to get sh*t done. Used in large qualities it can feel overwhelming and can make a room look smaller, but where softer shades of orange are used it can give the room a feeling of cosiness.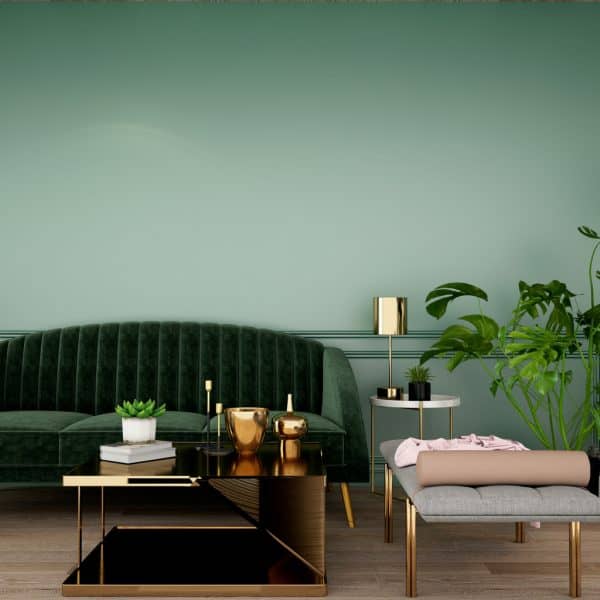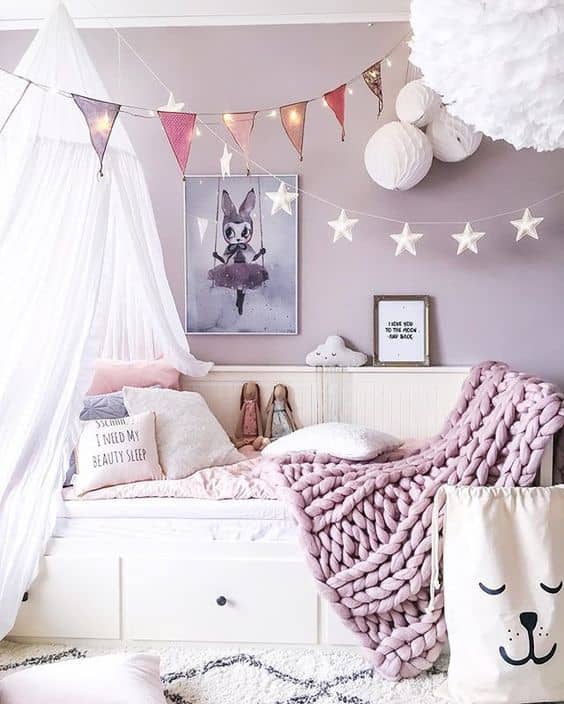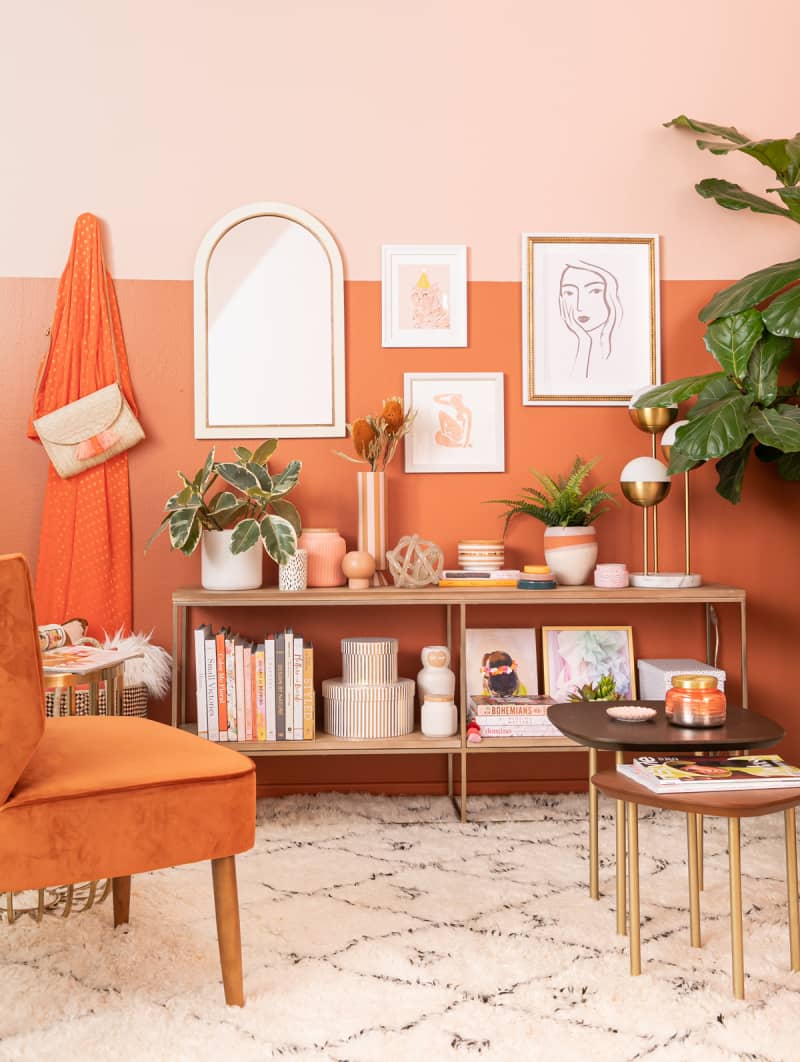 Pink: Traditionally seen as a feminine colour, and often represents compassion, romance, and nurture. Pinks have seen an increase in popularity over the past few years and are a great choice for bathrooms. Muted pinks can instantly soften any room, whilst bright shades can add a pinch of drama and passion.
Brown: The first of our neutral colours, brown is a versatile shade that can fit with any mood and will work in almost any room of a house. Natural accents such as wood and leather tones can warm up a space and make it feel homier.
Grey: The colour grey isn't often associated with any positive psychological properties; it evokes seriousness and fear of exposure. This lack of 'personality' makes it the perfect pairing for any other colour. Using grey with an overpowering colour can tone it down, whilst it can add another element when using it with a complimentary relaxing colour.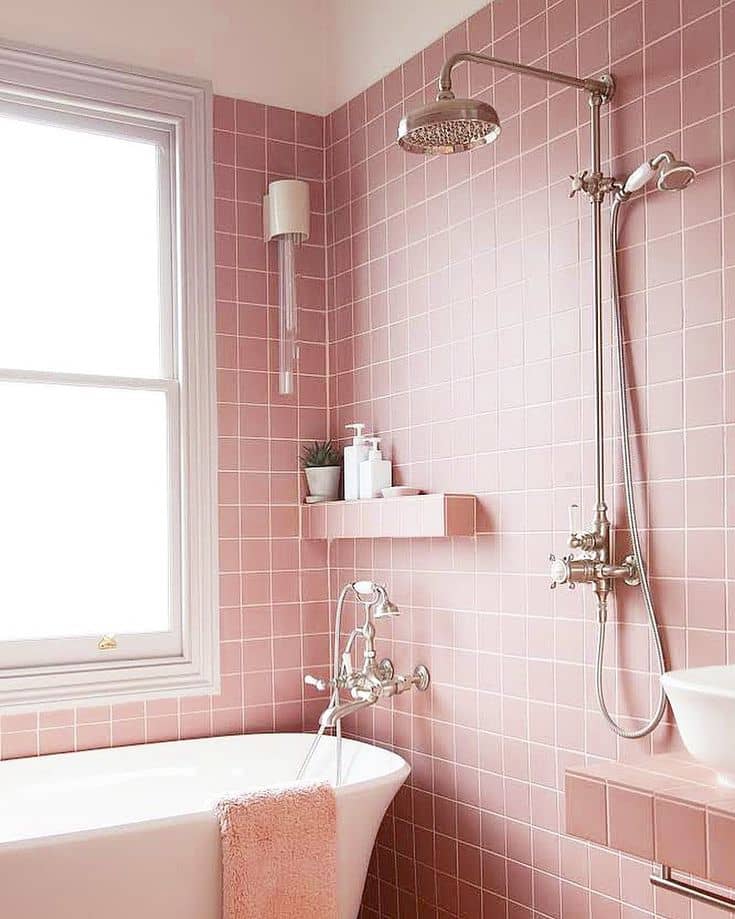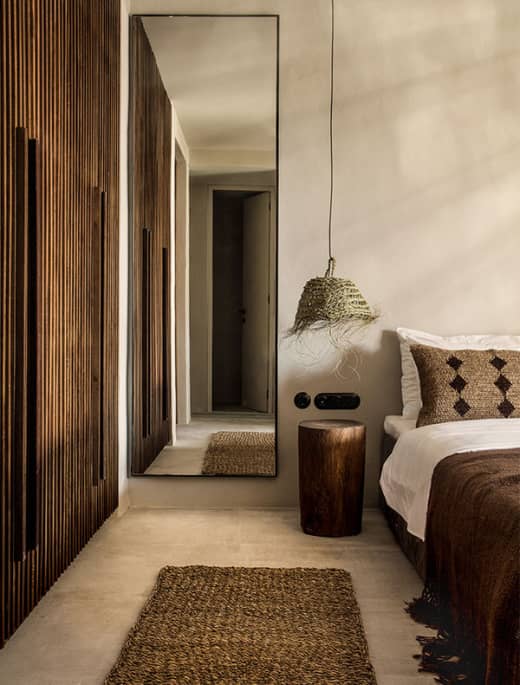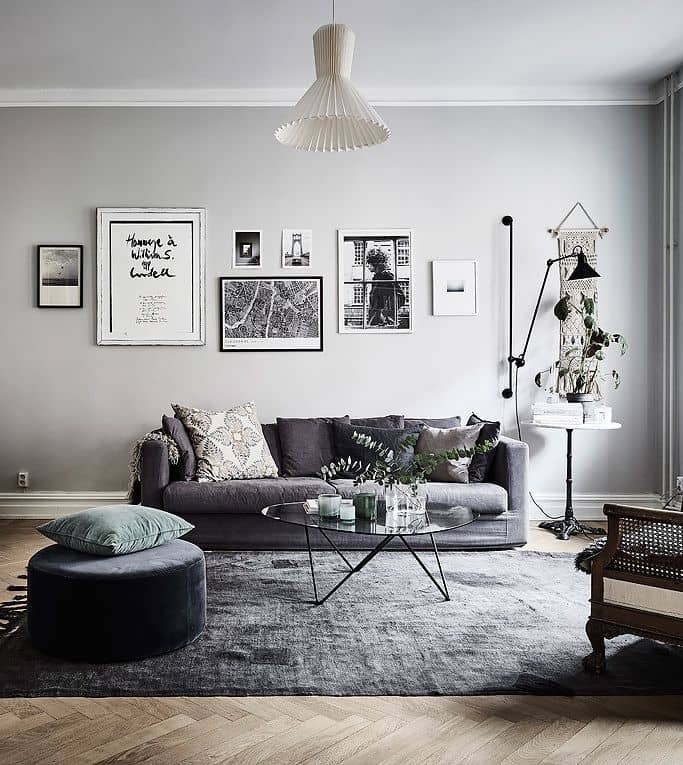 Black: You will see black used as an accent colour in the majority of rooms, as a touch of black can give any colour scheme added depth. All-black interiors can be overwhelming and depressing, however black has the benefit of being timeless and chic.
White: The colour of purity and cleanliness which acts as the perfect blank palette. White can feel fresh and modern, especially when paired with a pop of colour, but when used with no accent pieces white can quickly become very cold and sterile.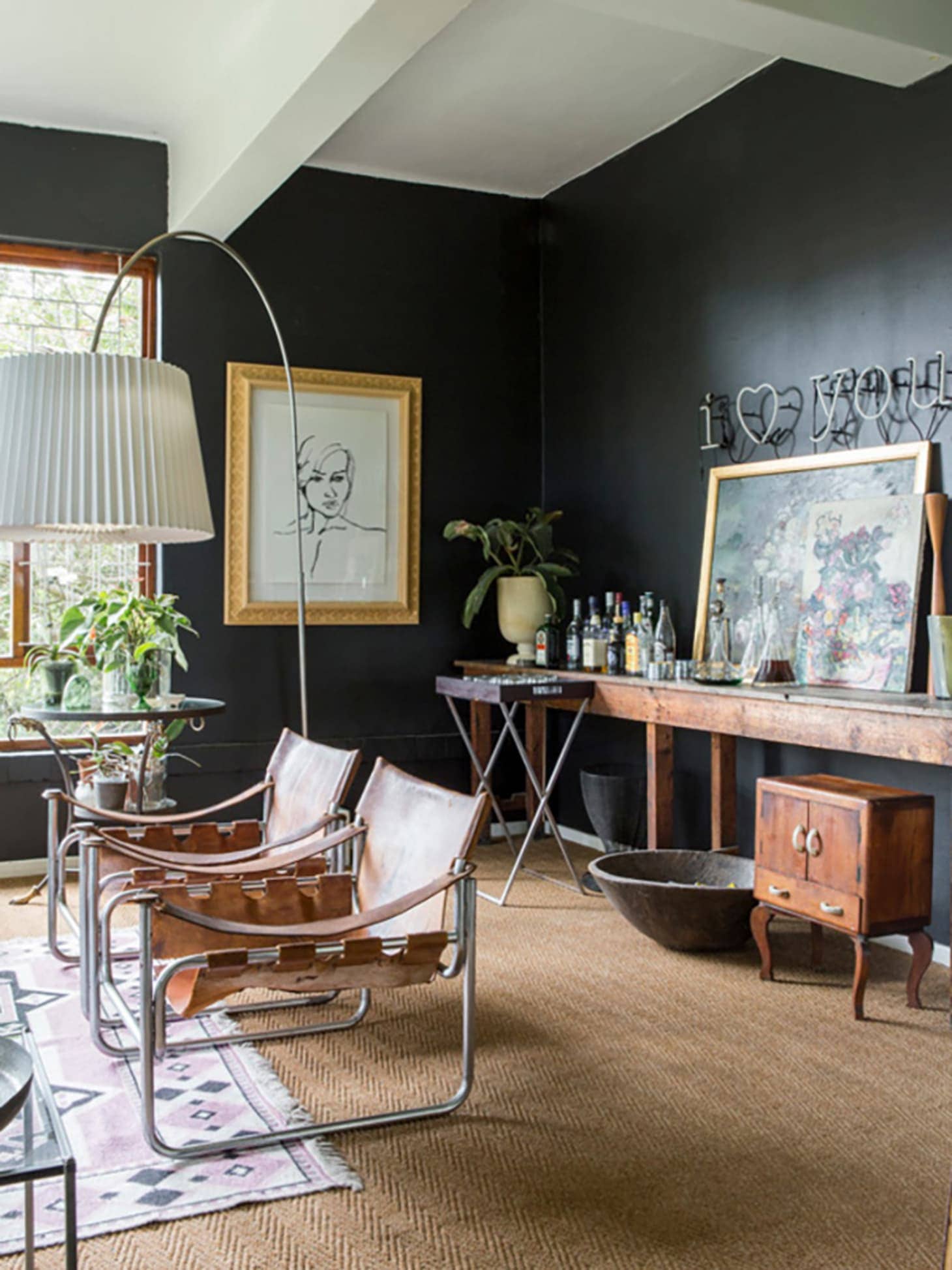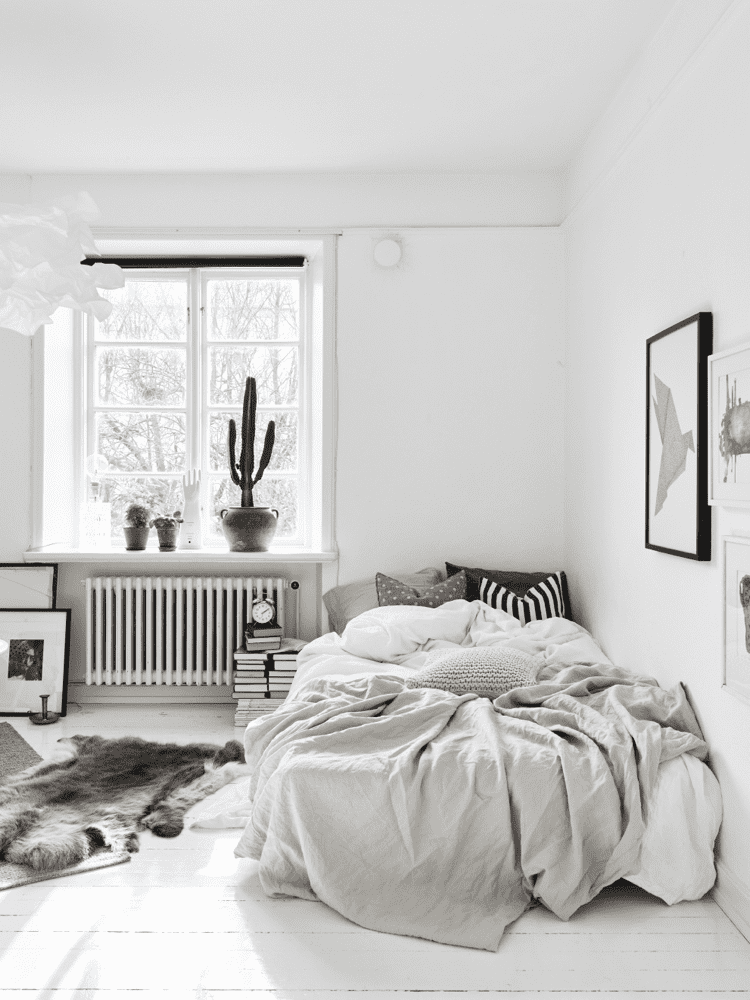 With all that said, there is no hard and fast formula for colour associations, everyone will have had different experiences with colour and will react differently. So, before you commit to your new colour schemes, order tester pots of all the colours you are attracted to, paint samples on large pieces of paper and pin them to the walls. Try placing them on different walls at different times of the day to see how the light hits them. Also consider adjacent rooms and make sure the colour palettes in these rooms complement each other – you don't want to be laying in your tranquil new bedroom just to look out the door and be jarred by the contrasting landing.
Finally, when it comes to the interior colour of your home, it has to be personal to you, you are the one that will be living there after all. So, take risks and be bold - If you like a colour, just go for it! Trust your instincts and create a truly unique space for you and your family to enjoy.